Katie asked: My sister and I are both ENTP's, our parents are an ENFJ and and ISTP. I wonder if this is an argument for nurture over nature, have you come across many siblings of the same type?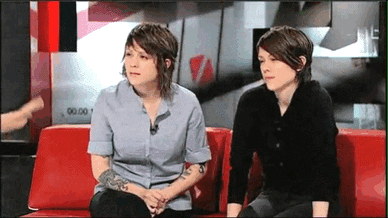 Yes, it happens a lot more often than you'd think. I know a pair of identical twins who both have the same personality types, same major in college, and the same interests. The only reason I can tell them apart is because I've known one of them longer and as a result, she's more comfortable around me.
At the same time, I've also known sets of identical twins who are polar opposites of each other (where one was an ESFJ and the other was an ISFP).
More commonly, I encounter similar functions between children and their parents or grandparents. For example, my INTP rock-climbing friend has an INTP dad, or my ESFP brother's INTJ best friend has an INTJ dad.
As for nature vs. nurture, I don't think there's a clear-cut line between where personality type is the result of nature and where it's the result of nurture, but from my observations and readings it seems most likely that it's a combination of the two.
The only other INTJ I know of in my family was my great-grandmother, and after she died, it was fascinating for me to help my grandparents sort out her house because she uses all of the same organisational methods that I do. Now, keep in mind that I lived far away from her for the majority of my life, so she did not teach me to organise. That organisation style was also not passed on to any of the other descendants that I spent a lot of time around growing up.
That my friend is nature.
Nurture, however, very likely plays a factor in many cases, but it's usually difficult to judge to what extent. Whoever you associate with throughout your life has an influence on you whether you know it or not, and that's something we can't easily gauge.
The more functions in common you have with a person (particularly if you share the same upper functions), the more likely they are to influence your behaviours and attitudes. For instance, upper Fe users have very little influence on me because #1 I don't use Fe unless I'm locked into my shadow functions #2 My feeling function is a lower function. Contrarily, upper Ni users are like fuel to me.
Because people who are related often have a few functions in common, it's very likely that the influences they have on one another are going to be strong ones.
Thoughts, leute?